When we recondition our machines, we're not talking a lick of paint and a quick flick of a duster!
We strip the machine down to literally the last nut, bolt and washer.
Any worn or damaged parts are replaced with new and we do our absolute best to source genuine parts from the original manufacturer, whenever possible.
Finally, the machine is electrostatically painted to the customers specifications  and thoroughly tested.
The machine leaves our workshop working at the original manufacturer's specifications.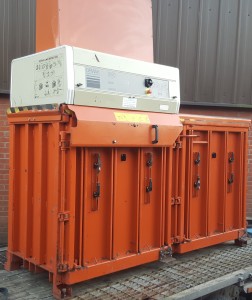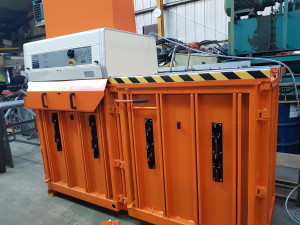 This Orwak 9020 came to us for refurbishment.
Brand new parts, sent direct from Orwak in Sweden were fitted and the machine given a thorough overhaul.
It's new owner was delighted with it. With regular light servicing, this dependable machine will provide years and years of reliable service.
Refurbished machinery is a great cost-effective way of increasing your business's productivity.