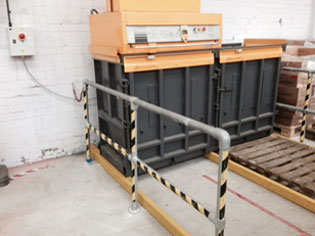 These twin and triple chambered Balers are ideal for those wishing to bale more than one material.
With the option of 2 or 3 chambers and a sliding press, the operator can easily prepare card, plastic and aluminium for example, without the need for separate machines.
The Orwak is available in different sizes, please call for further details.
Product Description
The ever popular Orwak 8020
Product Enquiry